BENIDORM Holiday Guide
Your Holiday Resort and Hotel Guide in Benidorm, Spain
Find everything you need for your perfect holiday, with safe online reservations, beach and town guides, theme parks, discos and entertainment for all the family.
Benidorm beaches:
The best beaches in Spain?
Levante and Poniente
Benidorm's beaches are justifiably famous and the resort's continuing success owes much to those fabulous golden crescents.
The two fantastic beaches with 4 miles of soft golden sand, an outstanding year round climate and an incredible variety of entertainment both in and out of town make Benidorm the Mediterranean's favorite year-round resort.
Stretching for a luxuriant six kilometres from Levante Beach in the east to Poniente Beach in the west, consistently high quality blue flag bathing, lifeguard patrols, a wealth of water sports and an impressive approach to cleanliness mean these beaches are among the best in Europe. Each has its own particular character so take your pick.
This is the sandy holiday hub for those who're out for fun and frolics, and is known as the sunrise beach.
Beyond the Old Town to the west of LEVANTE, it comprises a mammoth golden curl of excellent fine sand. Huge!.
There is the delightful Old Town with its marvellous selection of shops and boutiques; there are pubs and clubs galore, from 'olde worlde' to the newest disco sounds; there are adventure and theme parks with the wildest rides; there are shows and performances the like of which you've never seen at home.
Benidorm can boast some truly spectacular Theme Parks and Water Parks offering an amazing variety of entertainment – making it one of the most exciting family holiday destinations in Europe!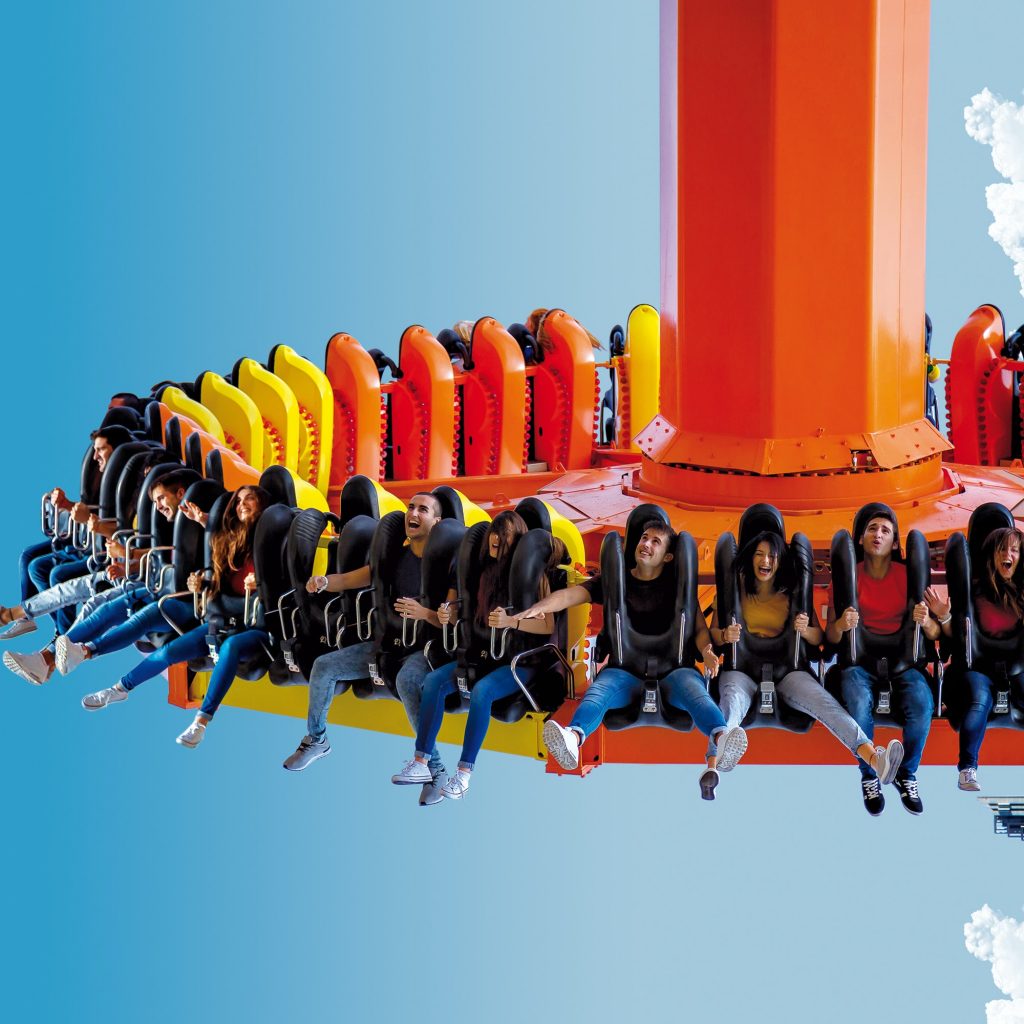 Terra Mitica,Skip The Line Tickets! The largest, most exciting theme park in Europe, with incredible…
Benidorm Holidays
When you are on a Benidorm holiday you'll see smiling faces everywhere you go – on happy people who've discovered the secret of Benidorm…
…That it's just about the easiest place in the world to forget all those troubles & cares and simply give in to doing nothing but enjoying yourself – in a fabulous climate – at any time of the year.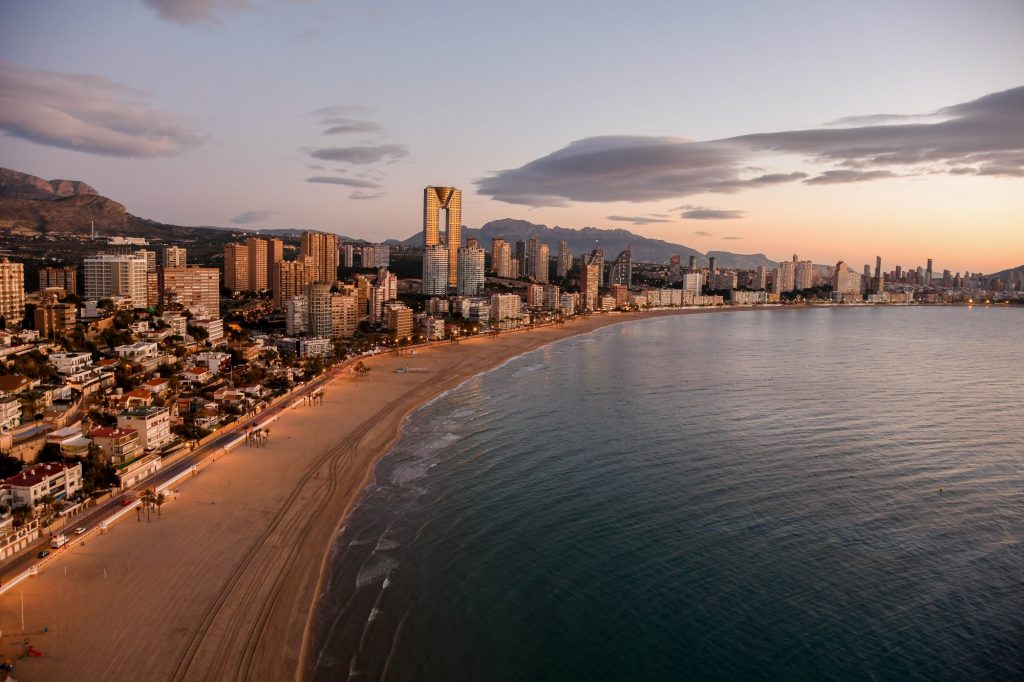 Why Benidorm
You really can find something for everyone.
With 27 four star hotels, Benidorm offers an incredible selection of entertainment and excitement for people of all ages. Four of the biggest Theme Parks in Europe, a spectacular wine and dine theatre with fabulous international shows and a host of show-bars with a variety of first class entertainment.
You'll find Nightclubs, plenty of discos and every type of bar you could wish for from sophisticated to Irish. A wide range of restaurants of all nationalities from A La Carte to Spanish tapas to the inevitable burgers or steak & kid.
Water sports include the famous cable-ski and there are 2 two top flight golf courses. Or you can relax in peaceful parks or take exhilarating walks along the promenade.
Just outside Benidorm you'll find the beautiful Costa Blanca just waiting to be discovered: Mountainous fortresses, Safari Parks and delightful little coastal towns – just full of local flair. A favorite of ours is the nearby holiday resort of Albir.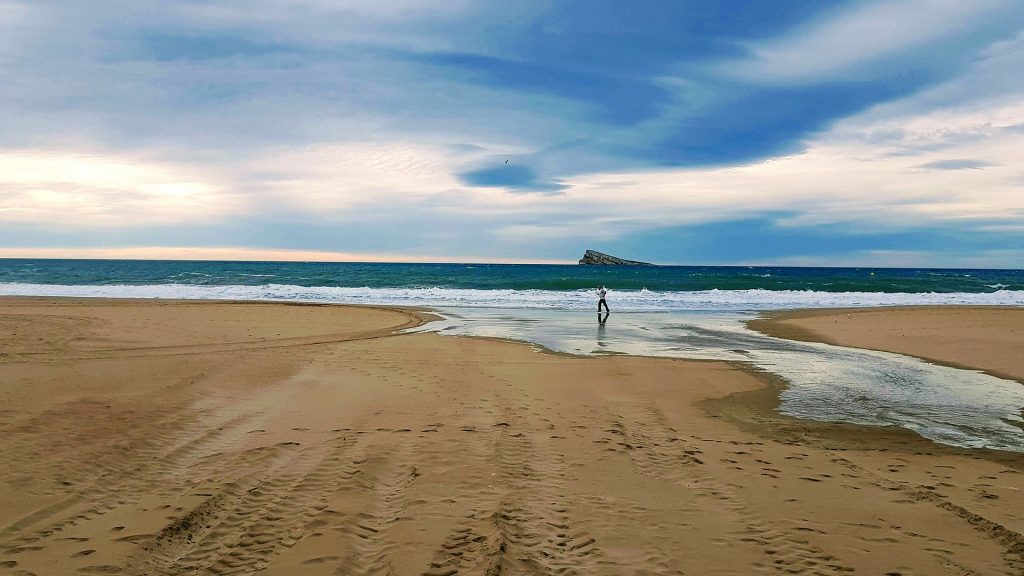 Benidorm Weather
The Benidorm weather is remarkably mild, with an average sea temperature in the summer of 24ºC and air temperature of 26ºC. The winter is cooler but still renowned for its mild and sunny climate. The summer months are generally popular with younger tourists, spring and autumn with everyone and, whilst the winter is more popular with older tourists, an increasing numbers of others are seeking short breaks here.