Beyond the Old Town, PONIENTE BEACH is to the west of LEVANTE, and comprises a mammoth golden curl of excellent fine sand. Huge!
If you don't want quite such a hectic time having fun in the sun this will be your better option as PONIENTE tends to be slightly less crowded.
There's still plenty of facilities close at hand and the inevitable (yet necessary) army of sunbeds, but in general there's a more relaxed and laid back feel here – and a bit more space.
Families, young un's and the not-so-young- but-young-at-heart are very well catered for and have all they need to enjoy great swimming (there're no rocks) and sunbathing. Again, the sand is spotlessly clean each morning.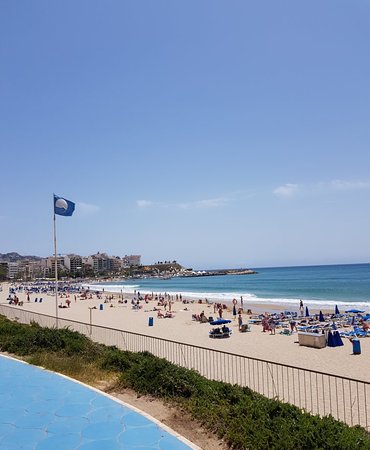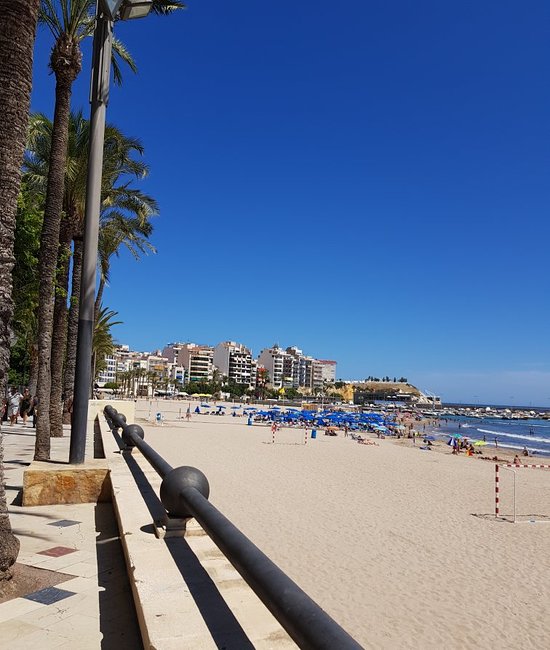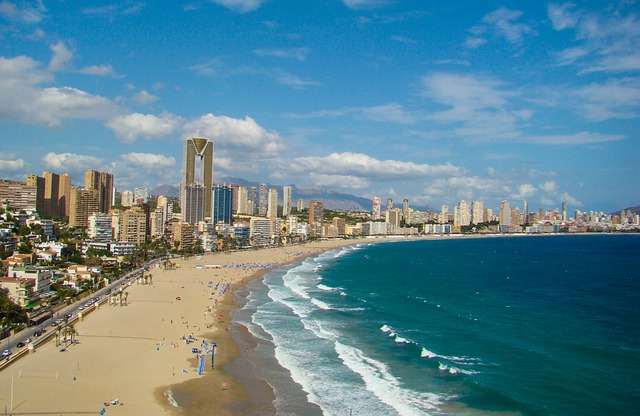 Along the sweep of golden sand, a brand new promenade has appeared backed by a slow-moving one way traffic system.
Cafes, bars and shops which have lain idle for years have re-opened and the whole area, taking in apartments and hotels spreading back from the promenade, has been revitalized.
The great curve of coastline continues west to the attractive and quieter area of La Cala. Here's still the wide choice of hotel and apartment accommodation (loads of them in fact) but with a more subdued air. However, here you can have the best of both worlds, with all Benidorm's attractions still within easy reach by bus or taxi.
Dogs are not allowed on the beaches.
A final caution about the beaches – remember that undercurrents can be dangerous. Take careful note of weather conditions, bathing flags and lifeguards.