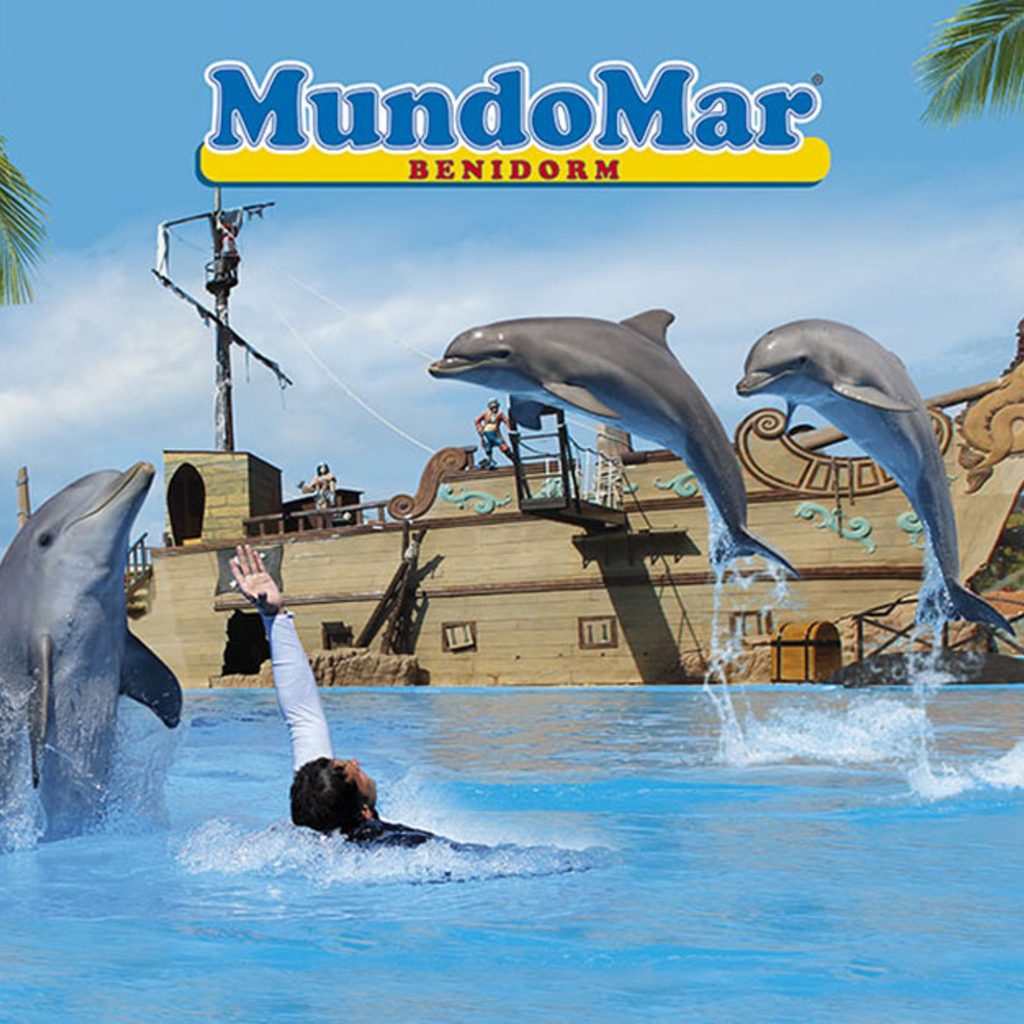 Mundomar,
Skip The Line Tickets!
Be wowed by sea lion, parrot, and dolphin spectaculars – with a side of zoo!
A fascinating water world with beautiful marine life and exotic birds. See the amazing dancing with dolphins, funny sea lions, parrot shows and the children's park.
Don`t miss the Giant Aquarium!
Mundomar Attractions: A unique marine wildlife experience.
You are about to begin a journey around a fascinating water world inhabited by the most beautiful and interesting marine and exotic animals.
During your journey you will see interesting and entertaining live shows with Dolphins, Sea lions and Parrots in action…
What else is in store for you?
You are going to see the most exotic bird fauna imaginable, particularly wild swans, ducks, pelicans and many aquatic birds including the magnificent flamingos, for their colour and majesty.
Dolphin encounters
This is a once-in-a-lifetime opportunity to get to know these amazing mammals and feel close to them while enjoying their company and their charming nature. Their eternal smile and their liveliness will captivate you. You will feel their caress and you will be able to stroke them too.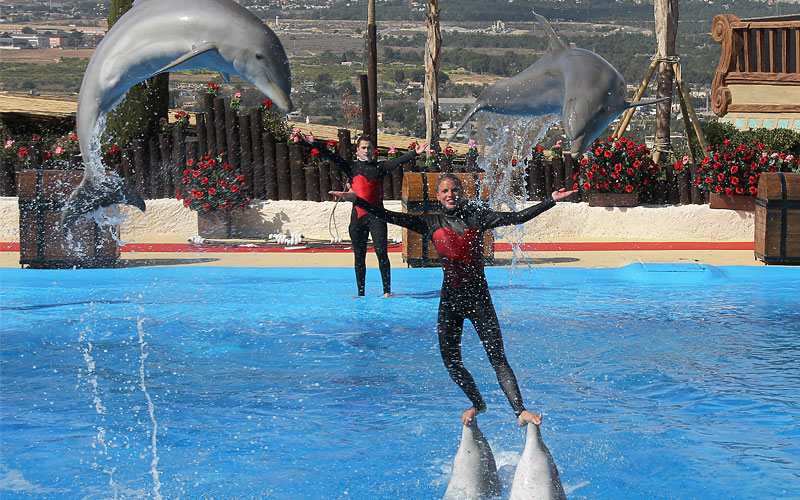 Dancing with Dolphins
The main Show of the day is the Dolphins. A 40 minute spectacular water ballet with a team of beautiful girls moving as one among the Dolphins – who are obviously enjoying every moment.
The Dolphins Show is done with synchronized swimmers, exercising their routines alongside the dolphins. This show is unique and exceptional due to its complexity and singularity.
At the end of the show, you will be able to have your picture taken with a dolphin. Pick it up before you leave the park!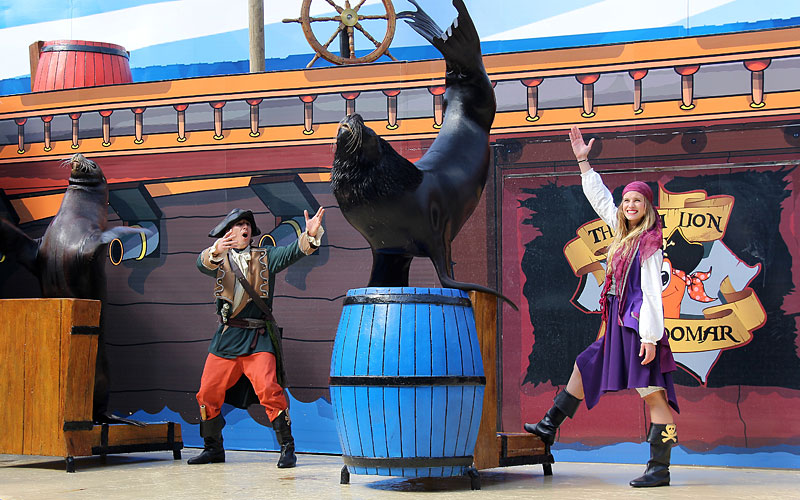 Sea Lion Show
The Captain of the Pirate Ship needs daring sailors to help find the hidden treasure! We have a ship, a captain and a treasure map, so now is the time to find just the right crew and to let the adventure begin.
The first to apply, naturally, are our friendly sea-lions no less, who will make sure we all roar with laughter. Do not miss out on the fun-filled show where you will discover these beautiful animals, whilst some of you might even be lucky enough to be chosen to join the crew.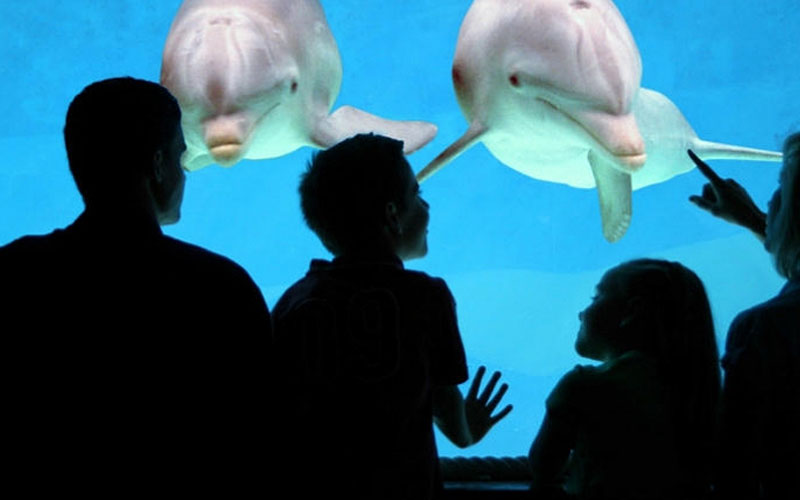 The Galleon
From the inside of the mysterious grounded galleon, you can watch what is not possible to see on the surface: the performance of the dolphins and the sea lions in their natural habitat. Through large windows, you will see in detail the underwater life of these majestic animals.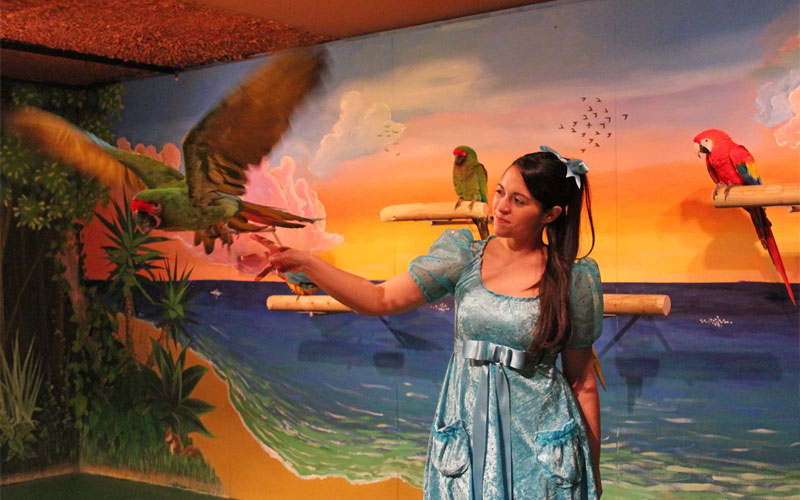 Amazing Parrot Show
According to tradition, many many years ago the true Kings of the Forest were exotic parrots, but they lost their throne. Now is the time to help them get it back! See them close up in an adventure full of tests and obstacles which will show us the true talent and abilities of these beautiful creatures, in a fantastic world of their own, with tons of fun, whilst learning numerous interesting facts about them and their world.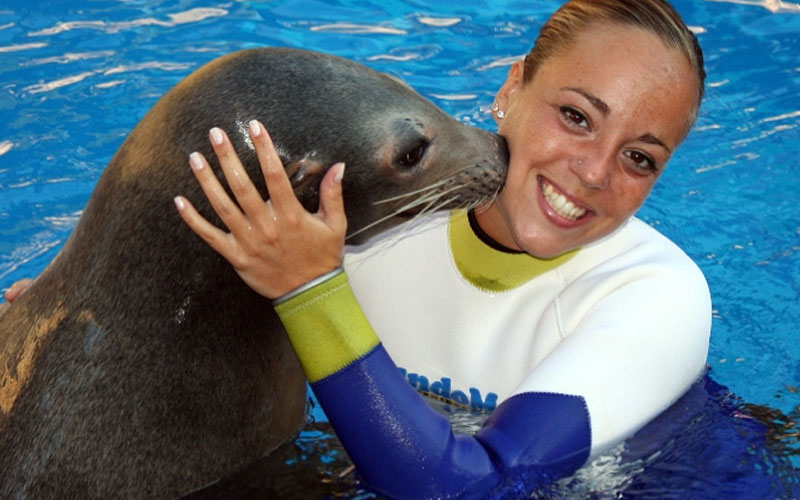 Swim among Sea Lions
Would'nt you love to swim with a sea lion? Hand in hand with our trainers, you will be able to interact with these amazing animals for approximately 40 minutes. You will discover how affectionate they are and find out some particularities about them. You will love their kisses, caresses and the touch of their skin. Their friendliness and their good mood will make you fall in love with them.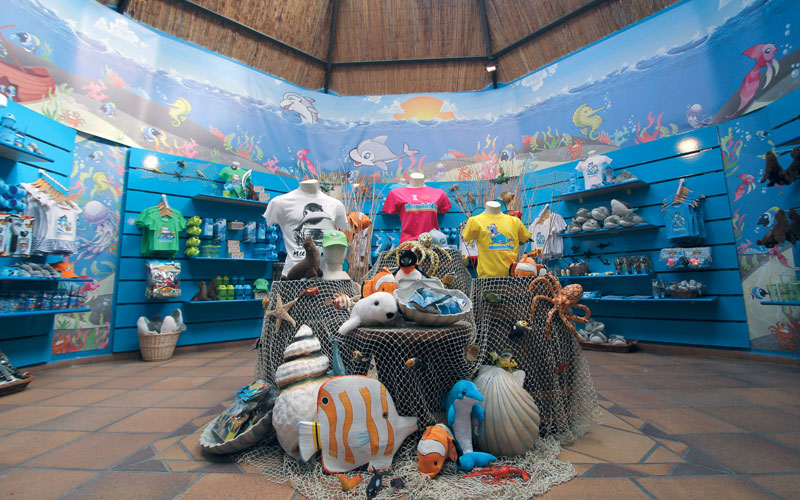 Shops & Restaurants
There are always opportunities to rest and relax at kiosks located in different areas of the park, open for refreshments at any time. The restaurant and cafeteria services of Mundomar will delight the whole family with a cuisine of proven quality. They are also an ideal setting for holding celebrations – can there be a better setting for a childs birthday party?
Online Tickets and Related Theme Parks in Benidorm
Mundomar SKIP THE LINE TICKETS + Discover more water parks in Benidorm