Hotel Marconi, serving happy holidaymakers since 1934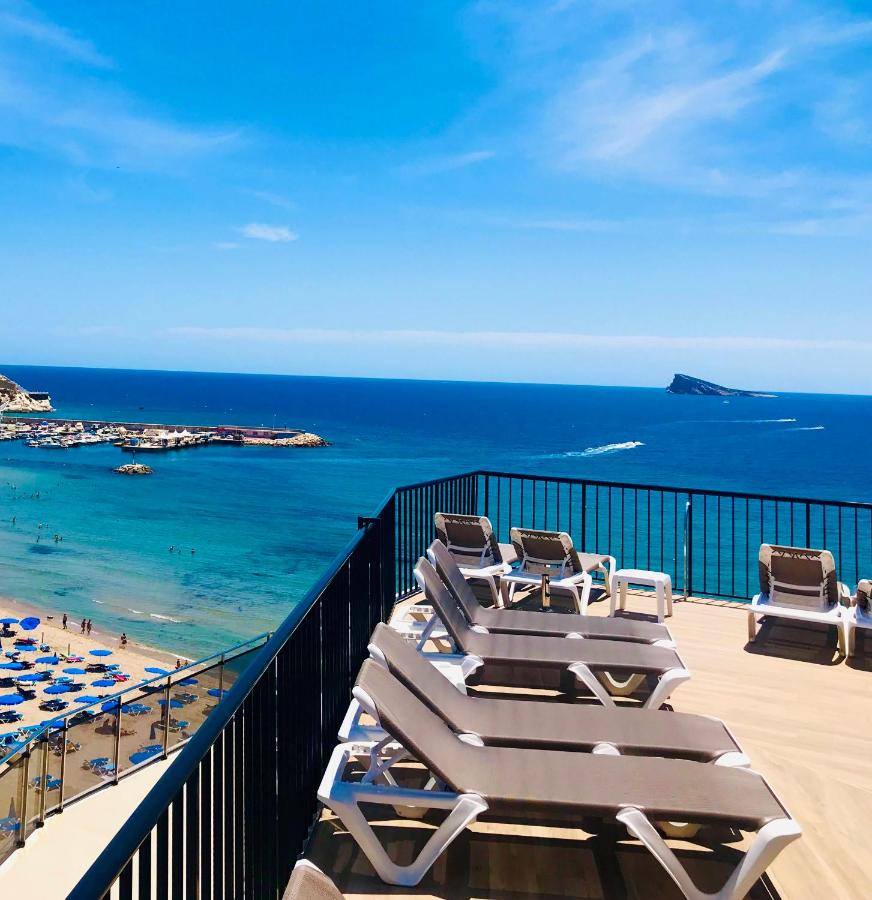 Hotel Marconi
The Hotel Marconi enjoys a location that is surely one of the best in all Benidorm. Located right next to the famous Elche 'dove' park, and overlooking the golden sands of the giant Poniente beach, a short stroll to the atmospheric old town with its great tapas bars, the Marconi has some of the best views of the coast you can get.
Some of the rooms offer a stunning sea view while the rooftop terrace and swimming pool have panoramic views of the town and the bay.
They certainly knew what they were doing back in 1934 when the hotel was built.
There's a friendly atmosphere throughout the Marconi, from the 24 hour reception to the café bar which looks out across the sea. Spend relaxing hours by the pool on the roof terrace, fill up at the buffet restaurant and take a stroll out along the lovely new promenade, browse the shops, or have a drink or two in the old town. It's just what holidays are for.
It's no surprise that many guests at the Marconi have been coming back year after year (though probably not since 1934!) to enjoy its friendly service, quiet relaxing atmosphere and wonderful location.