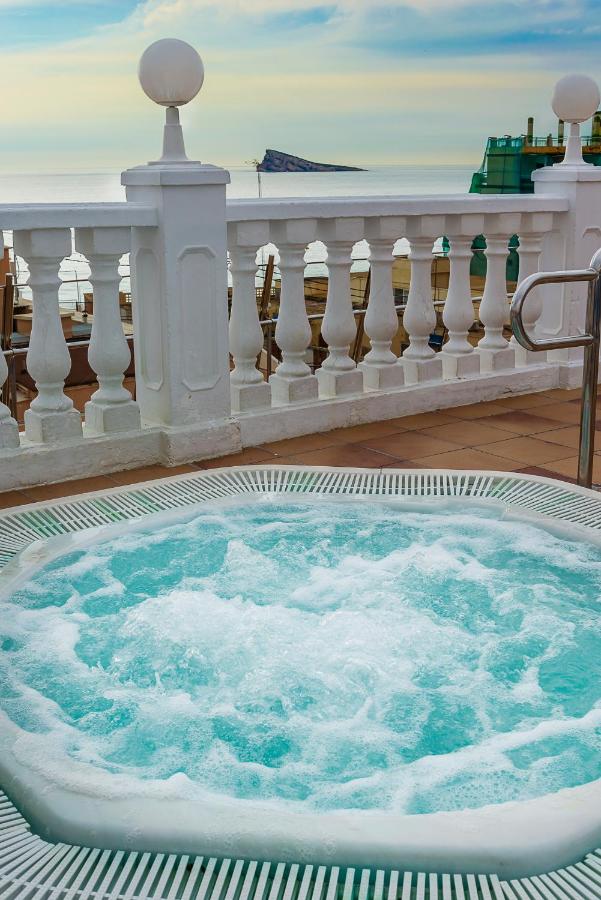 Avenida Hotel
Everything about Avenida Hotel is outstanding, no wonder it is so popular.
Located just 150 m from the Levante beach and in the proximity of the old town of Benidorm, in a smart pedestrian area in the town centre, this small hotel is all you could want.
The Avenida Hotel has a sunny roof terrace with great views to the sea and across the town. It features a pool, sun loungers, gymnasium, jacuzzi and sauna. Other on-site facilities include a buffet type restaurant, a coffee shop and pool snack bar.
The entertainment team will be in charge of making your stay most enjoyable with day-time and night-time activities for all ages.
It is also just minutes away from the vibrant heart of Benidorm and an excellent selection of quality shops.
With so much to do and see on your doorstep, and with easy transport links to nearby towns and villages, there can be few better places to stay than this small friendly hotel.