Welcome to Calpe, Costa Blanca
The largest rock in the Mediterranean.
Calpe is a twenty-minute drive further along from Benidorm on the N-332. Even those who haven't visited Calpe, will know doubt recognize the enormous rock that juts out over the sea.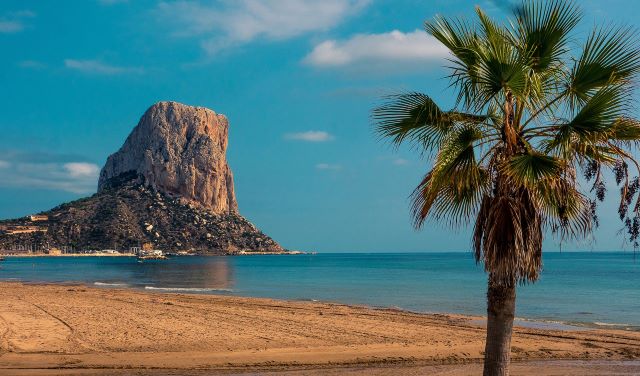 This volcanic boulder, known as Penon de Ifach (rock of Ifach) towers to over 335m and is the largest rock in Mediterranean. It resembles the rock of Gibraltar, situated further south, so much that the Phoenicians gave it the name of the Northern Rock in order to differentiate it. Now it's a Nature Reserve due to its rare plants and the colonies of sea birds that reside there.
The town of Calpe, you won't be surprised to read, was originally a fishing village. Although it has embraced tourism and a large influx of European residents, it still retains its identity through the local fish market held at the port each afternoon and the Saturday market that simply buzzes with activity.
The three golden beaches sweep around the coast ending at the rock. The modern promenade lined with café bars and restaurants allows you to wander along the length of the seafront taking in the large marina and the old fishing port.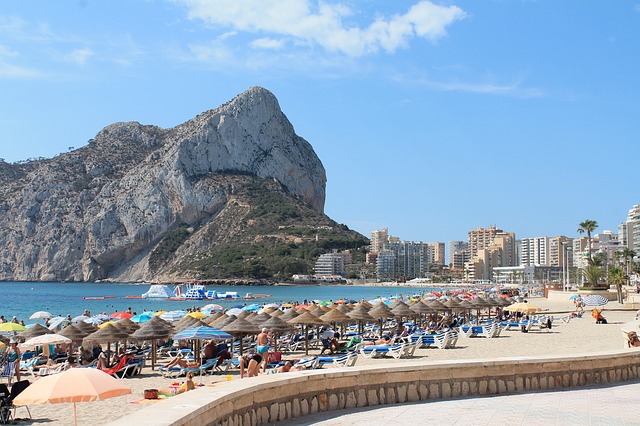 For the best views of the town, you can hike up the rock, through a tunnel carved out of the stone. From the top there is a marvelous vista: on a clear day you have a good chance of spotting Ibiza! But if you suffer from vertigo or just can't find the energy, then explore the rock from the comfort of the little ferryboat that sails around it. You can catch it from the marina.
Calpe Tourist Office: Tel. (+34) 965 839 693
Book one of these hotels in Calpe
Calpe Hotels & Map