Welcome to Altea, Costa Blanca
Meaning 'health to all' (from the moorish name 'Althaya').
A 10 minute drive further on from Benidorm on the N-332 and half hour drive from Guadalest, Altea is a world away from mass tourism. The town is situated on a large bay with a sandy beach and modern marina, however stroll into the old town to discover its real charm. Walk up the steep narrow streets that wind their way up the hillside (follow signs for 'Poble Antic') until you reach the church of 'Virgen del Consulo', with its rounded dome of blue and white ceramic tiles.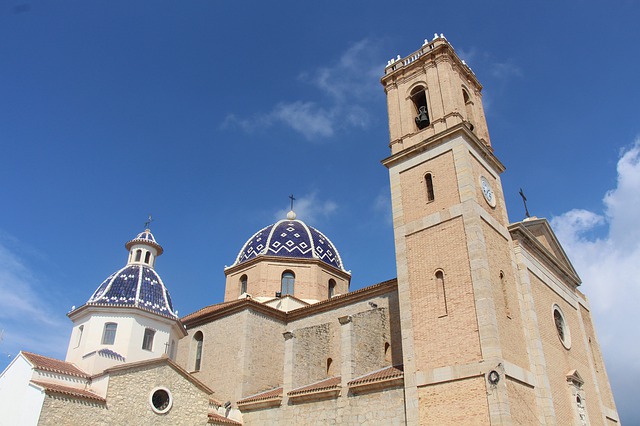 Bob through the archway and you find yourself in the picturesque old town that was walled for protection against the Berber Pirates that ravaged this coast.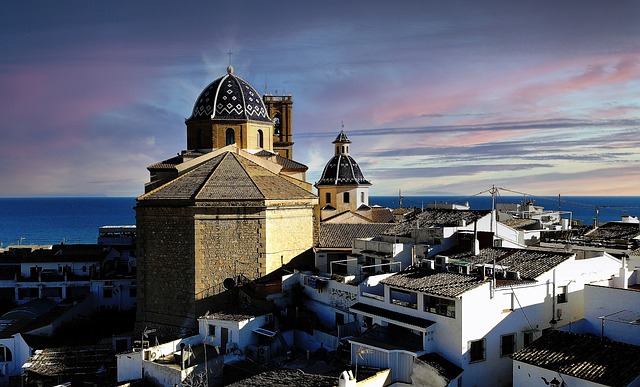 The impressive church overlooks whitewashed buildings and a bustling square, filled with quality restaurants and cafes that encourage you to linger over lunch. Inside the church is flooded with light through the glorious stained glass windows and the murals and sculptures on display are equally beautiful.
Back outside look at the bell towers and you'll notice that one of the three, destroyed in the Spanish civil war, has been left as a symbolic reminder of the destruction that conflict causes.
These cobbled streets, filled with wrought iron balconies overflowing with flowers, urge you to explore. Wander by the stylish shops selling handmade pottery, jewellery and other artifacts and you can see the old walled town has a unique charm.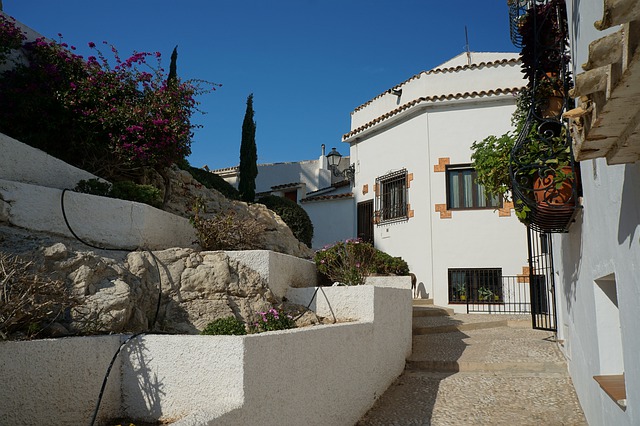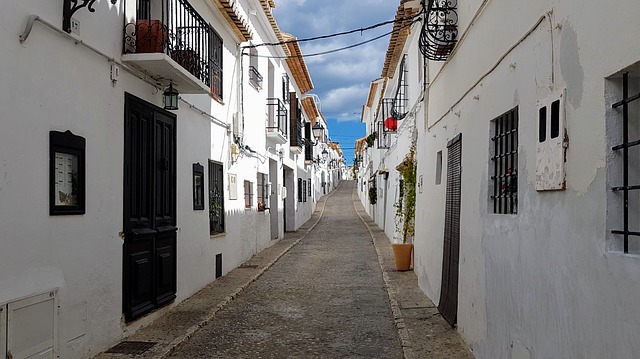 The many small art galleries reflect that Altea was a haven for artists because of the fabulous light experienced here and along with the artisans, writers and musicians they gave the place a bohemian feel.
Finally don't miss the opportunity of a photograph of the views. From the church square you can enjoy the vista of the sweeping bay, the mountains and a distant Benidorm with its high rise buildings.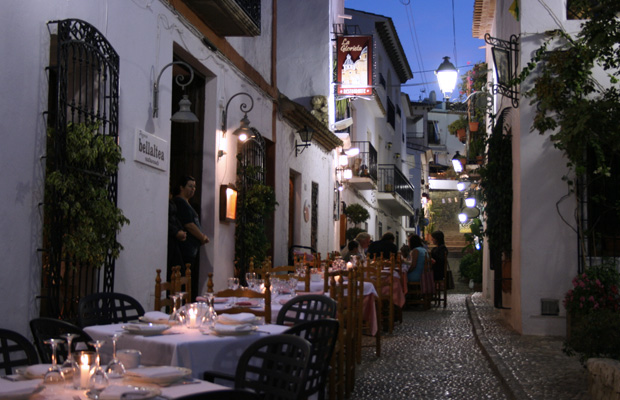 Altea Tourist Office: Tel. (+34) 965 844 114
You can book some fabulous hotels in Altea online with our partner Booking.com here.
Altea Hotels and Map